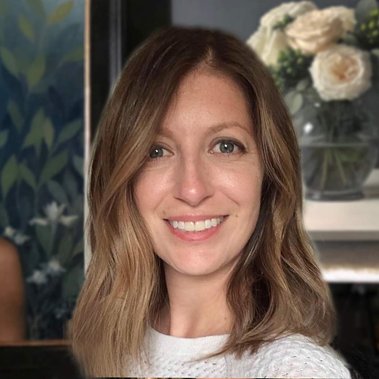 Biography
Christina Grace Mastrangelo (b. 1983, Jacksonville, FL, USA) grew up in Western Massachusetts. Always fascinated by figurative painting, her passion first ignited during a visit to the Norman Rockwell Museum and was further cultivated in her adolescent years amidst travels to the Louvre and Vatican Museums.
While pursuing her degree in Studio Art through the Honors College at James Madison University, Christina further developed her interests abroad, studying Humanism, Italian, and Art History at the British Institute in Florence, Italy. She painted and absorbed the abundance of art across Europe before graduating from JMU's Honors College in 2006.
Immediately following graduation she returned to Florence to attend the rigorous drawing and painting program at the Angel Academy of Art. In 2009, after three years of training and living in Florence, she graduated and returned to the U.S. where she has been pursing her painting career ever since.

Click here to view her 2023 CV.
An internationally recognized artist, Christina has shown at The European Museum of Modern Art in Barcelona, the Villa Bardini in Florence, and has had two solo shows in Florence as well as one at the D'Amour Museum of Fine Art in Springfield, Massachusetts. Her most recent awards were from the Art Renewal Center, Portrait Society of America, Oil Painters of America, and the Salmagundi Club. She is currently represented by the Guild of Boston Artists in Boston and Williams Fine Art Dealers in Wenham, Massachusetts.
Throughout the year, Christina spends her time painting and teaching. She gives Classical Realist workshops at the Academy of Realist Art in Boston, Massachusetts, and the Mill Studio of Fine Arts in Manchester, Connecticut. Christina also shares her techniques on Patreon through video demonstrations and mentorship. She is married to Nicholas McNally, artist and Associate Professor of Illustration at Jacksonville University.
For the latest news and events, sign up for her email newsletter, and follow her on Facebook, Instagram, YouTube, and Artsy.
Artist Statement
My main subjects are women. I am interested in making paintings that speak to who we really are- not as seen by the male gaze, but from the gaze of a female artist compelled to change the dialogue around women in art history. Through time spent with the women depicted, and carefully selected poses, I create these paintings to communicate our shared experiences as humans. I take them away from the traditional society portrait and into the realm of the iconic and universal, so that these portraits are symbols of character more than of individuals. In this way, through each woman we first see conviction, introspection, curiosity, and awareness. We become aware of these attributes more than what they look like. There is also a purposeful placeless-ness, so the story revolves more around the inner-language of the figures than anything else.
Years of European classical realist study in the atelier system strongly influences my aesthetic. I aim to represent nature in a realistic style, but there is purposeful simplification and elimination in my renderings, an avoidance of the unnecessary. I am not interested in magnifying details- my depictions hover in the space of what we see when we are a few steps away, aware of the whole. The fine balance is struck by an intimacy and yet a distance, a reverence for the muse while showing her to the world.
There is an old-world influence that lingers as I search for meaningful things to depict in this contemporary world. Because of this, my painting ideas live with me for a long time before they ever make it to canvas. They become refined and distilled through natural contemplation, influence, and experience. One visible result of this lately has been the presence of blue-green and nature in my backgrounds. Sometimes this appears as an ornamental flat pattern of leaves, other times I use these colors as a tool to bring calm and reflection. Each is a step into my contemporary surroundings while holding on to that which I adore in Europe.